Soul Body
Women's Retreat
Transforming the Heart,
Excavating the Soul
October 10 – 15, 2018


/

Zion National Park Villa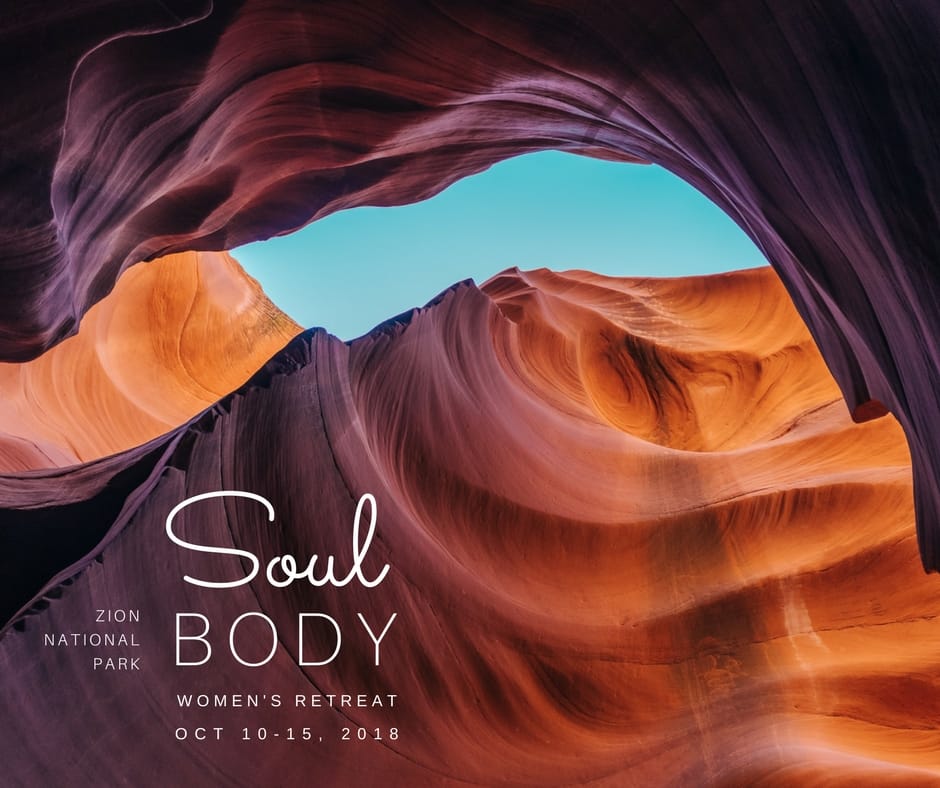 ---
My Invitation to You!
❤  Y O U  ❤
You are a powerful woman (or want to be and know it's somewhere in you) who deeply desires to lead from your soul and BE YOURSELF. From your heart. From the essence of your being. From your truth. To truly enliven your soul, your Self, in this body and to feel at ease and at HOME. To bridge Soul to Body. To heal what may be still needing healing, but to CREATE and live what's really YOU.
If this is you, I invite you to step into the alchemic experience of the Soul Body Women's Retreat!
Within the richness of the caves, mountains, sky, and earth forms of Zion National Park, we open our sacred feminine space where we bridge the opposed forces within you — body and soul, earth and sky, feminine and masculine, past and future, ancient and new, scientific and magical, unconscious and conscious, life and death, parts and whole… Where all parts of you are deeply supported in unity and balance, healing and transformation.
---
This Retreat is For You If…
You dream of going deeper with yourself, wildly expressing your life from the soul, trusting your heart, and being EMBODIED.
You'd like to merge Soul and Body to be whole and FULL.
You desire to feel your aliveness, wholeness, and true nature.
You'd like to truly honor yourself and LOVE from the depths of your being. To truly let your life exist as message of your inner truth and your gifts.
You feel stressed, overwhelmed, or chaotic, or disconnected from who you truly are or lost…
You are ready to release and complete certain unresolved issues, challenges, or blockages.
You'd like to illuminate and allow healing of the underlying ancestral dynamics or body memory that play in your present life.
You're ready to CREATE and live what's truly YOU.
You identify as a woman.
Then you may be called to join this beautiful healing tribe of 10 beautiful women for 6 days in Zion National Park!
No matter where you are on your journey this experience will be specially sculpted for what you truly desire and the shaped towards the antidotes you need for all levels of your being. With the loving and sacred support of the group, you may see yourself and embody yourself in a new light and image.
Magic and synchronicity happens — If you feel magnetized towards this retreat, I encourage you to trust the timing, trust your intuition, and reach out for more information.
The Experience
The intentions that will fire up
the beautiful space of this retreat include: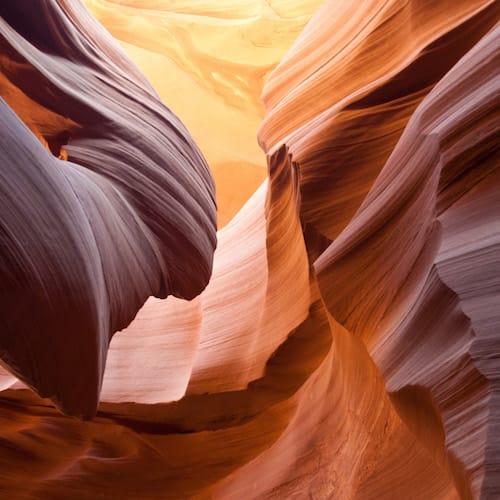 Bridging Earth + Sky
Body + Soul. We will ground ourselves in Earth, the beautiful location of Zion National Park, and the dynamics of our physical home: the body, senses, and nervous system, and bridge the Sky: our soul, what's deeply inside and wholehearted, conscious, and life – giving. The place of freedom, connection, and expansion through the soul in this body.
Sacred Presence
Honor and live in the aliveness, synchronicity and joy of the present moment. To release the past and future to feel deeper Beauty and presence now.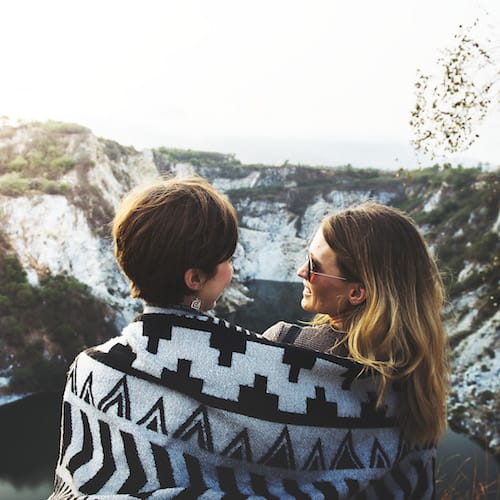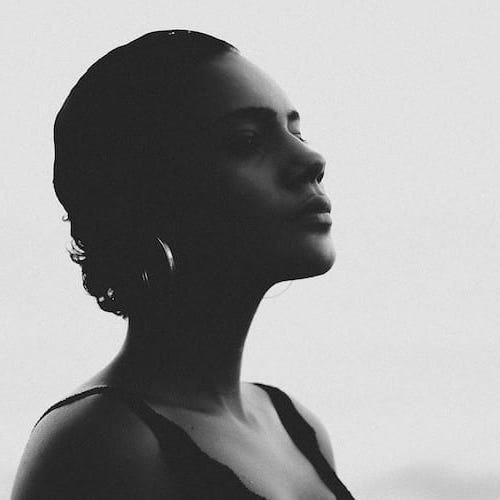 Embodiment
The practices we will do together will support feeling safely embodied so that your soul has a lovely home to live. Your body is a divine holder and creator of your dreams!
Creativity + Recalibration
Align to the creative image of your deeper truth, your desire and vision. Find yourself in the power of your imaginal and dream space for envisioning and healing.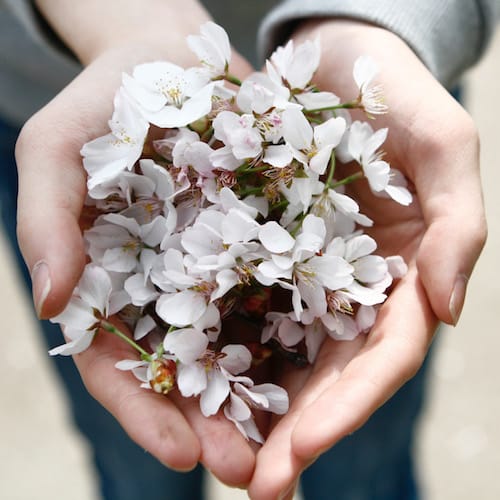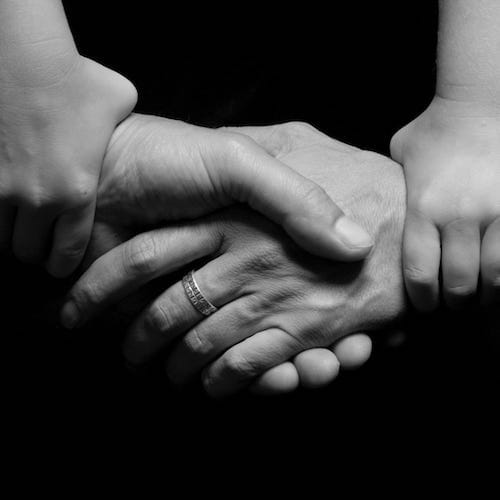 Ancestry
Connect with your roots and lineage to restore vitality, resilience, and the flow of love. Your ancestry is your human platform for spiritual growth, providing the exact spiritual algorithm to bring you to see your deepest truth: your freest, most essential and authentic Self.
Love + Self – Forgiveness
Using love's transformational power, we light and shine it on dark areas to bridge and reclaim the wholeness that we are. We will use the power of self – forgiveness to bring healing to underlying beliefs and places where you've been self – critical or judgmental. Shifting the distortions to the universal truths of your being.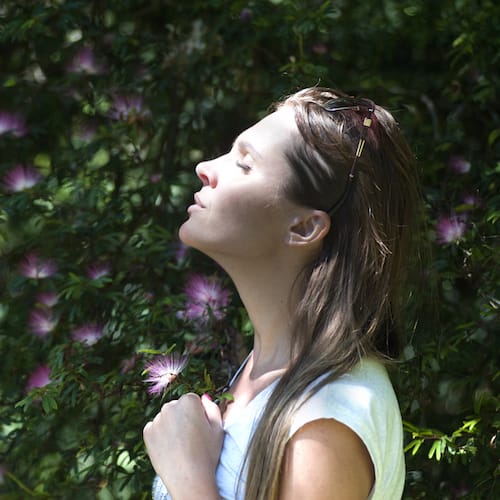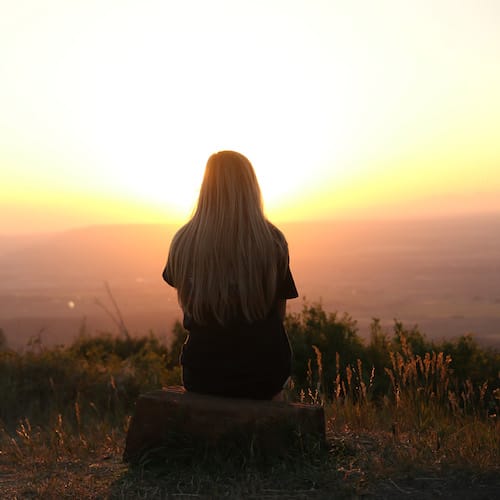 Reclaiming Wholeness
Access the many possibilities of being: connecting and reclaiming the archetypal energies for your personal expansion. The divine feminine and masculine, inner mother and father, magical, sorcerer, energies of death and life, creativity, etc.
Integration + Completion
Any experiences that have been traumatic, overwhelming, or unresolved can enact in our lives as struggles, repeating patterns, and challenges – these are powerful opportunities for completion of a movement. Through this is an ocean of empowerment, self – awareness, and integration. This retreat, is a platform for completion of your real challenges so that you can step into life with more freedom.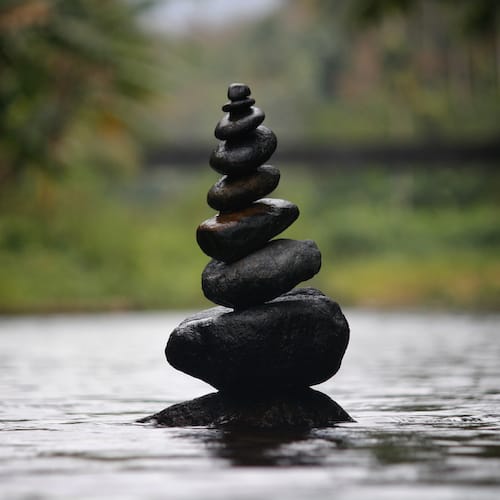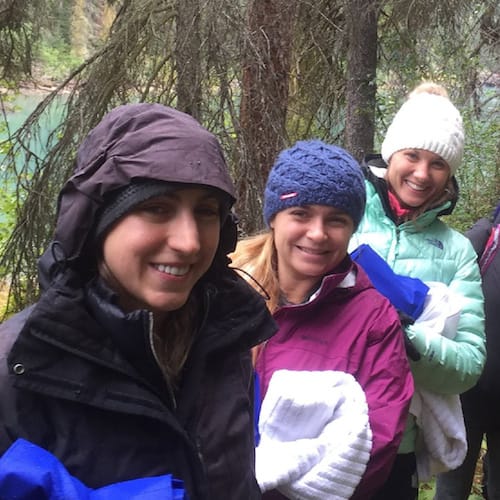 Connection + Meaning
When we connect from the heart, magic and meaning is present. We hold that we are more when together! Our space is safe to exchange from a place of vulnerability, openness, love, and depth, with plenty of room for fun, play, and lightness.
Safe Space
This experience is open to 10 lovely and diverse humans who identify as a woman of any sexual orientation, spirituality, ethnicity, race, and religion. This is a safe space for multicultural connection, emotional safety, and wholeness.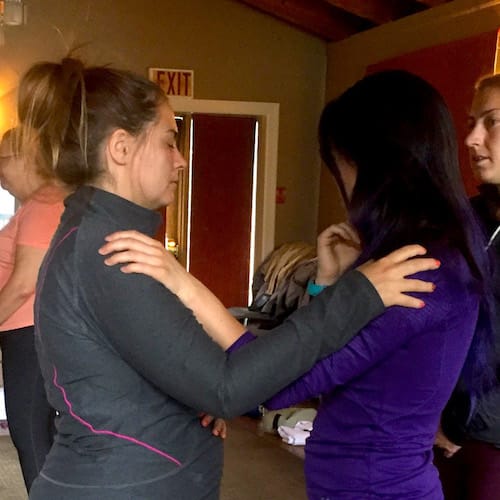 Connecting with Candice
Before the Retreat
It's so important to me that you feel called to this retreat, that you feel safe, and that it is a great fit for you.
Before committing to such a powerful and vulnerable adventure, I understand you may have uncertainties, fears, and unknowns, and you may want to know what it feels like to connect with me (if you don't know me yet!).
This is why I am available before you register to answer questions, talk to you, get to know you, and share with you what this retreat is all about.
When you have certain uncertainties or fears (whether they are related to the experience of the retreat, the rooms, the people involved, the location, the specific challenges you face, the healing you desire, etc.) I offer my open-heart to you to explore these things together.
Please, feel free to contact me anytime via email or WhatsApp.
Entry Session and Tuning in Together
Then, once you've committed to the retreat, we will schedule a time closer to the retreat to discuss where you are, what you'd like out of the retreat experience, how you feel most safe and how you'd like to be supported.
I listen to and collaborate with each woman to bring in their specific ideas and intentions, as each of them are co-creators of this sacred experience. There's no stupid question or request. It starts now so that you can feel plugged in even before you arrive.
---
Our All – Inclusive 6 Day Retreat Includes
Beautiful Mountain Views inside of Zion National Park
Cozy Home Villa Stay of 5 nights and 6 days
Delicious + Body Nourishing Ayurvedic Lunch + Dinner Curated Specially by Robin Fischer (Ayurvedic Practitioner)
Healthy Breakfast and Snacks
Morning Yoga and Meditation experience daily to Enliven the Body for Our Healing Work
A Healing Workshop each day: an integrated blend of Family Constellations Healing, Body-Centered Therapies and Somatic Experiencing, Voice Dialogue and Karma/Jñana Yoga practices.
A Healing Circle Daily: Ceremony and Ritual to Connect and Transform Old Beliefs and Myths
Daily Play, Pleasure, and Rest Time in the Villa and Zion National Park
Writing and Journaling Explorations to Support Integration
Getting to Know Beautiful Humans, Most Importantly Yourself!
Lots of love and personal attention from Candice and Robin
Wifi in the Villa
Personal connection and getting started session with Candice to bring you into the retreat with ease and comfort
A Group Photograph in the Mountains or Canyons
A Beautiful Professional Photograph of Yourself in Your Beauty by Christoph Spiegl
Goodie bag of nourishment and surprises!
About The Retreat Collaborators
---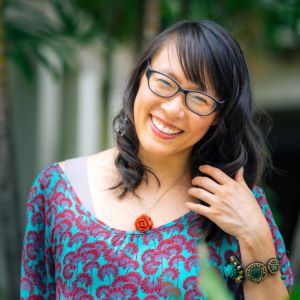 Candice Wu
I love supporting people in being at ease, whole, embodied, and in their joy. It is my passion to work with women who are making or want to make a difference in the world, want to deeply love themselves, or want to feel connected with their truest Self and their body's wisdom.
I use the power of love to transform and catalyze inner knowing, along with a blend of intuitive body wisdom, Somatic therapies, embodied ancestral healing/family constellations, yoga, and ayurveda, I work with embodiment, intuition, spirituality, identity, love and relationships, polyamorous relationships, limiting beliefs, trauma + intergenerational trauma, sexuality, prenatal + perinatal, money and career issues.
I have a special place in my heart for the feminine energies, divine mother, human mothers, babies, adult children, and their bonds of love.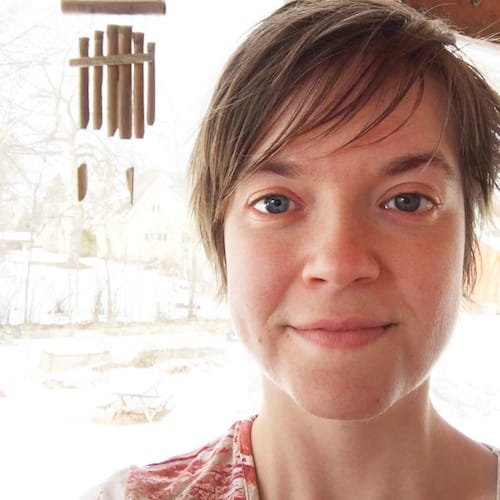 Robin Fischer
I use massage and meditation to remind the senses how to observe the present moment to allow for recognition & release of stress & pain patterns. More About Robin & her Practice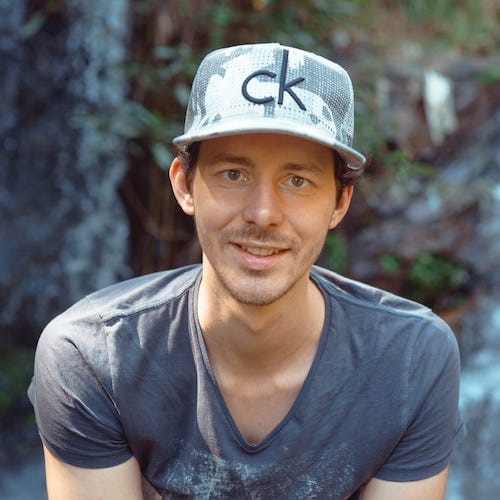 Christoph Spiegl
World traveling content creator and consultant. I love supporting people in their business and life adventures. Website & Blog
Important Note:
Christoph Spiegl is my loving partner in life and collaborator on this retreat. Though it is a women's retreat, he will respectfully be involved and at the retreat in the following ways:
As a support for me, Candice
Taking a few photographs during announced or planned times
Posting photographs (with permission) to social media to share our experience
Some yoga classes in the mornings
A few playful transition exercises
Meals
Website and technical support (mostly prior to the retreat)
The sacred healing women's space of the retreat will be preserved with clear boundaries. What this means is you will know exactly when he will be around and when he won't so that you have the privacy and feminine healing space. He is a support to the retreat and will keep confidentiality of all private information and experiences.
If you have questions or concerns, please don't hesitate to ask me!
Our Journey Together
The Cycle of Life/Death/Life
A Rough Outline of Each Day
Yoga/Meditation
Breakfast
Workshops
Lunch
Leisure Time (3–6 hours)
Dinner
Healing Circle
Why Zion National Park?
Besides being an outdoor paradise, Zion National Park is full of mystery, magic, depth, and a blend of ancient and spiritual. It is full of Beauty and harmony of opposing forces.
We will surround with Earth and Sky, Mountain and Cave, Canyon and Water. We will hug the red rock mountains to fire our inner transformation!
Zion encompasses the combinations of religion and spirituality, ancient and historical, new and evolving, and a unified space of LOVE… giving us a multi-dimensional space to embrace and transform the many energies of our inner being.
While biblical scripture refers to Zion as the "City of Holiness" and a "city of refuge" where all are protected and safe, this is NOT a religious retreat.
However, we will draw upon the magic of those before us that evolved in consciousness and interconnection.
According to the legends, the sacred space of Zion is home to a historic link between Indigenous/Native American (Hopi) and Christian (Mormon), where there was an enlightened sharing of consciousness.
There are many stories told about and sacred aspects of Zion. Here are some of them to peruse to inspire your awakening on this trip.
What You'll Need
Airfare (Recommendation is to go to Las Vegas)
Rental Car to the Villa (I can help to coordinate you to travel with others)
Zion National Park Pass. Info Here.. $15 per person and $30 per car.
Yoga Mat
Travel Insurance (recommended)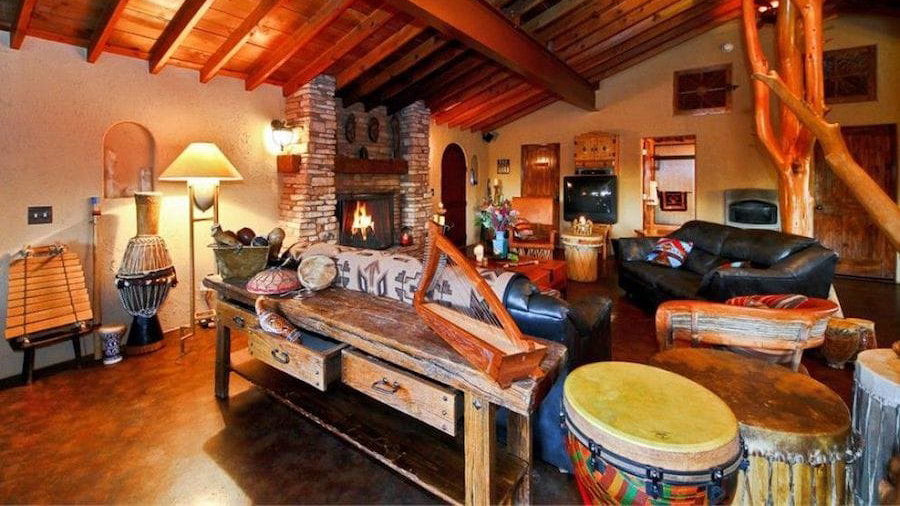 Our Villa Stay
Our Zion Villa will be our luxurious yet cozy home for 6 days. Literally inside of Zion National Park, it is surrounded by the red rock mountains, next to the tabernacle dome, cave valley, and heavenly valley. Our private and secluded location allows for an intimate and unique experience of Zion.
With three outdoor patios, outdoor labyrinth, water fountain, fire ring, jacuzzi hot tub, fireplace, hammocks, picnic tables, medicine wheel, and two ponds with waterfalls, you can soak yourself in nature's love, nourishment and relaxation.
Walk/hike/bike or horseback ride out the front door to explore over 8 different caves world famous Zion trails like the Subway, Left Fork, Right Fork, Grapevine, Hop Valley, Wild Cat Trailheads, and much more. Take a 20 minute drive to Kolob Reservoir/Lake, Lava Point, the Virgin River, or a complete BMX track made famous in the Gravity Games. Or take day trips to Bryce Canyon National Park, The North rim of Grand Canyon National Park, Lee's Ferry and the Colorado River, Lake Powell, Orderville Canyon, Brian Head, Cedar Breaks and much more.
From the Villa, we can see herds of cattle grazing green pastures, horses basking in the afternoon sun of a vermillion backdrop, deer & elk meandering along the sloping Cedar, Pinon & Ponderosa Pine and Utah Juniper hillsides, and Bald and Golden eagles flying overhead.
As a result of being located actually inside Zion National Park, there is a comprehensive off the grid facility with tracking solar panels, automatic computerized generator back-up, well and water filtrations systems, satellite internet and TV, etc.. As a result, the owners (a husband and wife couple) live on the property nearby to maintain those systems to be transparent to our guests. Their dwelling is separate but attached to the villa center. 
We will have wifi as well as a landline phone. There is phone reception that is fairly good.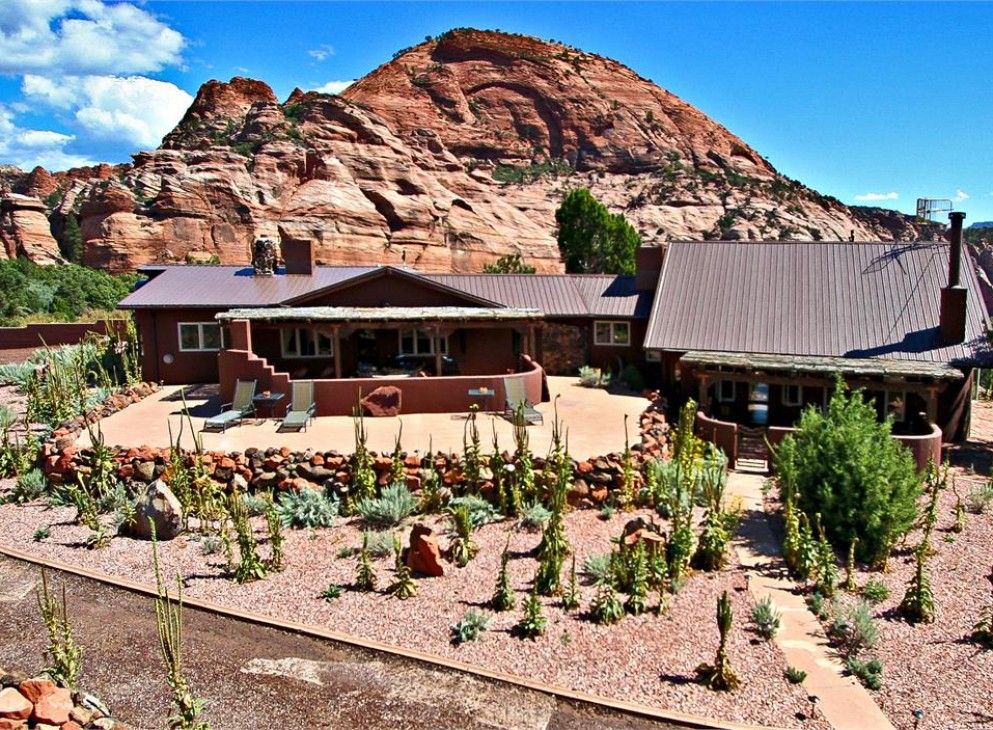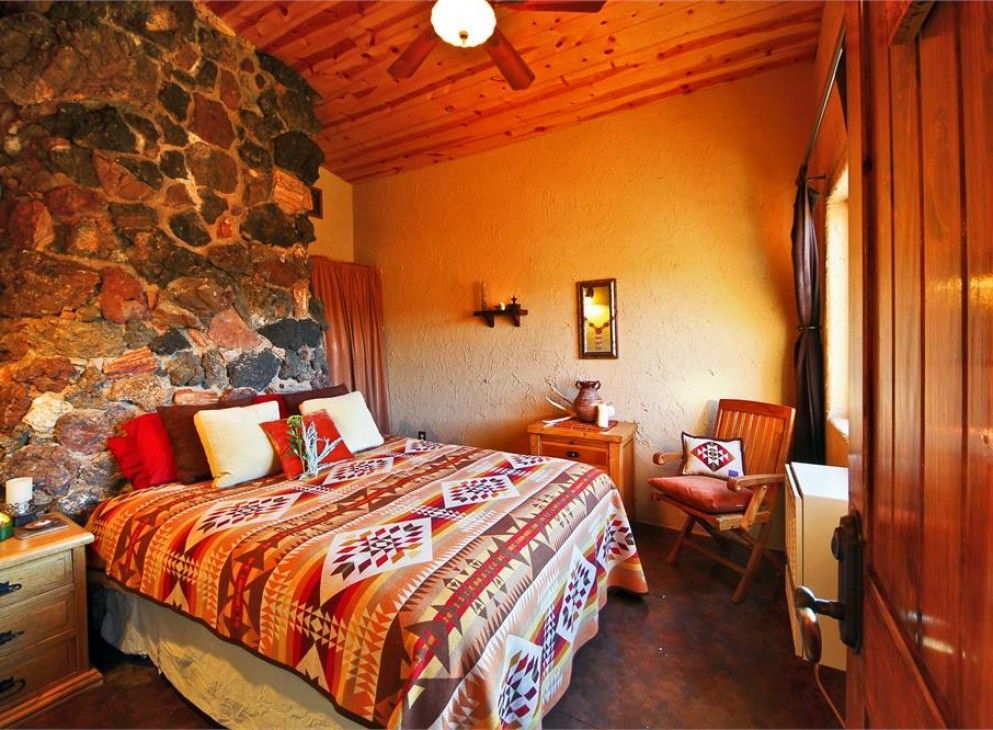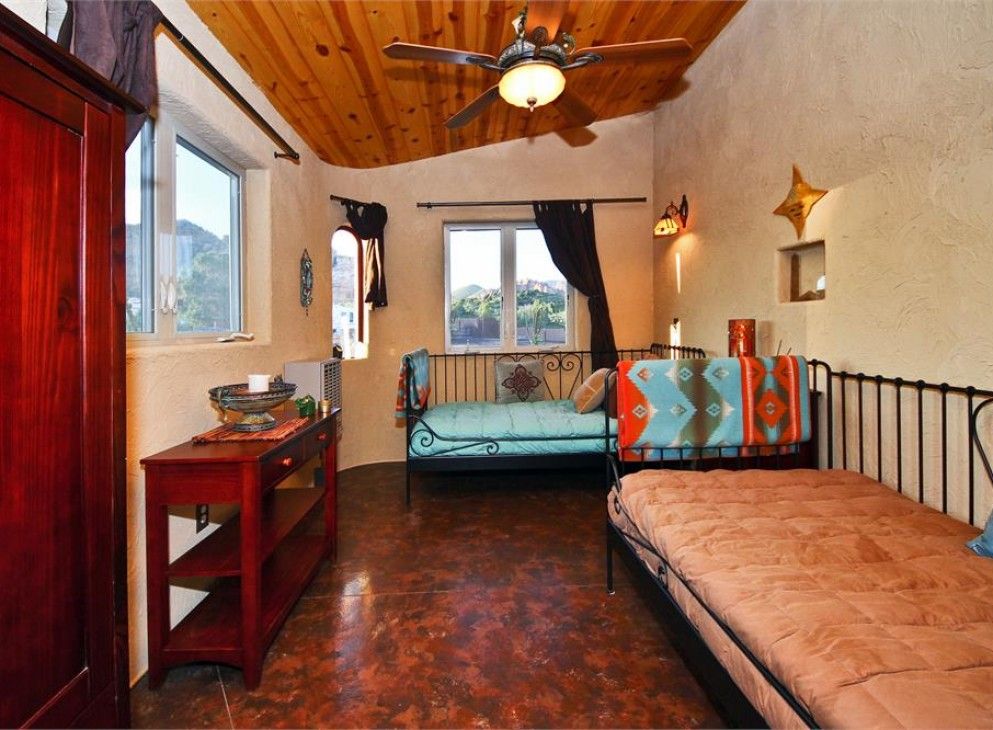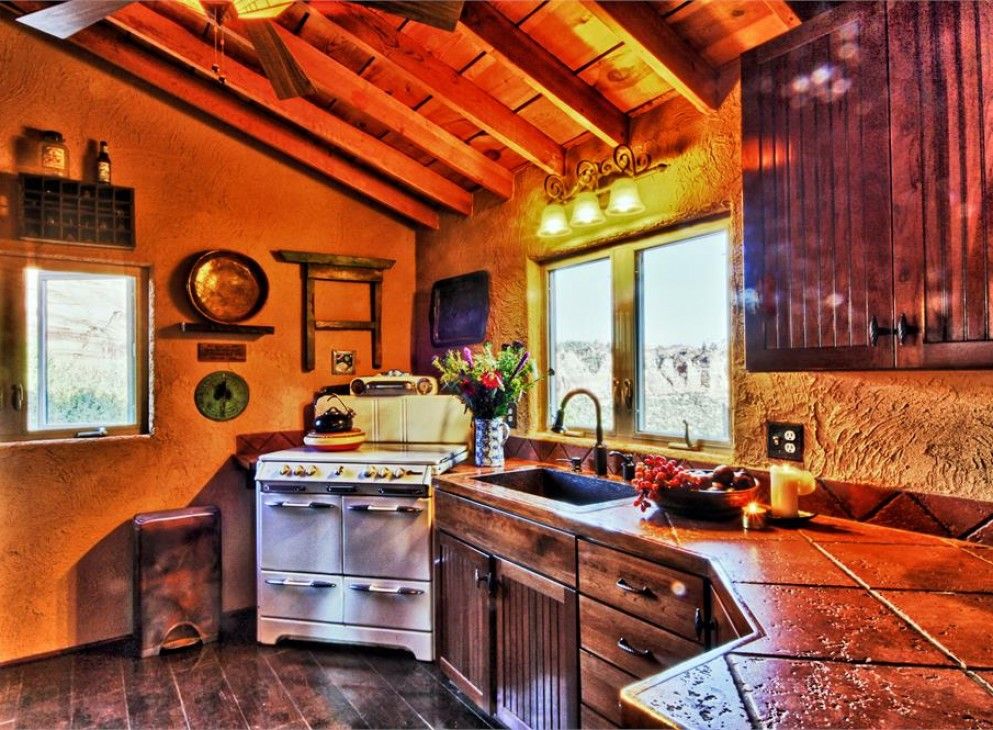 Leisure Activities
Basketball
Horseshoe
Volleyball
Hot tub
Medicine Wheel
Labyrinth
Star Gazing
Bon Fire
Strolling
Meditation
WiFi Access
Lots of Hiking Trails and Lookouts (much like in the Lion King!)
Native American Ancestral Caves With Petroglyphs And Pictographs
Superb World Renown Hiking Trails
Birding: Bald And Golden Eagles, Red Tail Hawks, Condors, Falcons Etc.
Canyoning
Canoeing
Fishing – Lake, River, And Fly-fishing
Golfing
Hiking
Hot Air Ballooning
Kayaking
Mountain Biking
Ultralight Flying
Waterskiing
Watching Wildlife: Fox, Deer, Elk, Rabbit, Etc.
Waverunning
On – Site Marma Point Therapy by Robin Fischer
Adventures in Zion National Park (more info will be provided)
Investment + Registration
Early Bird Discount
$200 Per Person if Registered by July 10, 2018
$100 Per Person if Registered by August 10, 2o18
Heart Alchemy Suite
$2695
1 Room Available
---
Two Bunk Twin Beds
Four People per Room
---
$2695 USD Per Person for a Twin Bed
(1 space left)
Body Love Suite
$2895
1 Room Available
---
Two Separate Twin Beds
Two People per Room
---
$2895 USD Per Person
(2 spaces left)
Soul Space Suite
from $2895
2 Room Available
---
Queen Bedroom
One Person or Shared With Two People
---
$3395 USD for One Person
(2 spaces left)
---
$2895 USD Per Person if Shared
(4 spaces left)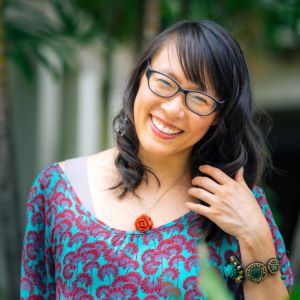 I would love for you to join me on this magical and powerful journey!
With Deep Love and Gratitude,