Join me in this episode to honor the mothers and women of your ancestral lines along with a discussion around how to handle parts of our lineage we reject. The ways of being that may be limitations for us might have been expansion for previous generations. Turn rejection into resource and shift into your own uncharted expansion!
Please use the player below to listen or download this episode. To make it easier for you to get new episodes on your phone, you can also subscribe for new episodes on iTunes, Spotify, and more.
Download this episode (right click and save)
Rachael McKee created this beautiful 44-card oracle deck:
Messages From Her on Kickstarter.
In this episode, Rachael speaks about her deck and pulls a card for me for my birthday month, which also is International Women's Month! As you'll hear in the episode, each card comes with a lovely description of each modern woman's message for daily inspiration.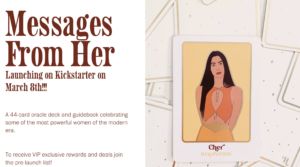 The Kickstarter for the deck and book runs from March 8th to March 31st. The Kickstarter funds go to printing the first print run of the book :)
Rachael McKee
Website: messagesfromher.com
Instagram: https://instagram.com/her_messages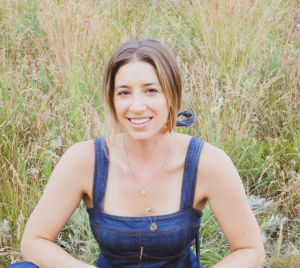 Please feel free to share with anyone that you think might like to purchase/fund the project!
MESSAGES FROM HER ORACLE DECK and Kickstarter
Show Notes
0:00 Intro
1:15 A Card From Rachel
5:06 International Women's Month
8:13 How to Get in Touch with Our Ancestry
15:43 How You Can Shift Into Your Own Energy
20:33 The Fabric of Your Being
25:27 Our Expansion Is Uniquely Ours
29:13 Experiential: What Was the Expansion Before You?
38:33 Outro
Intro Music by Nick Werber
Featured Photo by Braulio Gómez on Unsplash
Your Support Means So Much!
If The Embody Podcast, my writing, or guided healing meditations have inspired you, helped, or spoken to you, it would mean the world to me if you would show your support through a small donation.
Each creation is lovingly made from my soul and takes anywhere from weeks to a few days to develop and produce. I gladly pay an editor who supports me in polishing and creating high quality content.
As little as $2 help nourish my podcast and other creations to continue to have life and cover costs.
You can also take a look at my offerings which can deepen your embodiment on your own journey. Proceeds from those offerings also help me in the creation of more resources and material.
Thank you from the bottom of my heart! I am so appreciative.